What's New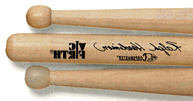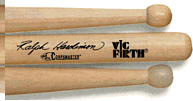 WHAT's NEW !

---
Events
Kevin Michaels is scheduled to finish in 2004 his drumming book called:

Masters of Drumming: The Complete Guide to Professional Drumming!
In this exciting and revelationary book, the author gives descriptive diagrams, techniques, thoughts and new approaches of understanding music that only the 'Masters' of the craft could show you. Kevin includes many known drum teachers and artists whom have lent their special gifts to the craft and art of music that changed the course of drumming and percussion in this century.

Included in this book are new excercises for developing playing skills and techniques that will help you develop lightning quick speed, simple to the most intricate fills and feels and help you form a super strong groove within any time signature and dynamic element of song, for all styles of music that you may want to play.

The author has included a complete section on rhythm, dynamics, rhythmic harmonization, inversions and improvisation, and, a very special section dedicated to the most advanced type of drummer, called blending.

Kevin also diagrams and discusses his own unique playing style that which he says is "from outside the box", showing simple yet defined subtleties to IN YOUR FACE DOMINANCE, POUNDING yet with FIERCENESS and FLASH, all layed out in precise yet aesthetically pleasing detail and feel, all of which the author is known for.

This book addresses many problems that beginning students to the most advanced players find themselves locked into, and gives everyone a system of techniques, excersises and knowledge that will correct ALL bad habits and can help anyone who applies themselves earnestly to reach the sublime state of freedom in their playing, which everyone aspires towards.

Go to the contact page and send in request for a book using the email link!
NEW:
Kevin has developed techniques for playing a single beater bass pedal like a double beater, and can play any combination with flair and finesse. Kevin showed this technique to his teacher, Joe Porcaro on March 21st of this last year. Joe said that in his 50 years of teaching and 69 years of playing he has never seen any person do that before!
Kevin says: "Thanks Joe !, I guess I've just raised the bar on drum playing 50 percent, just by that alone!"

Dates in blue are: Public Invited Engagements; Dates in black are: Non Public Events.
August 30 2003:

The Martins: Chino Spectrum Mall, Chino, California: Starbucks

6:00 p.m. to 9:00 p.m.

KK Martin: guitar, dobro, mandolin, steel guitar, vocals; Sissy Martin: rhythm guitar, vocals; Kevin Michaels: drums, percussion; other special guests
September 27 2003:

Anthony Reyes: St Xavier Church, Pico Rivera, California

6:30 p.m. to 8:30 p.m.

Anthony Reyes: operatic singer; Kornell Obrcian: bass; Dave Winstone: guitar; Thomas Griep: piano; Tim Emmons: cello; Kevin Michaels: drums, percussion; @ - Praise and Worship Concert. Kevin has arranged AVE MARIA (Puccini) OPERA, in the style of Flamenco Jazz!
October 31 2003:

Jon Dunmore & Godcha:

3:00 p.m. to 6:00 p.m.

Jon Dunmore: guitar, vocals; Laura Taylor: guitar, vocals; Noah: bass, vocals, Kevin Michaels: drums
November 16 2003

Jon Dunmore & Godcha:

Raise the Praise Concert. Calvary Chapel, Camarillo, California

Acoustic set 6:00 p.m.

Electric set 7:00 p.m.

Jon Dunmore: guitar, vocals; Laura Taylor: guitar, vocals; Noah: bass, vocals, Francois Quillet: Keyboards; Kevin Michaels: drums, percussion; X (forgot name, sorry): percussion.
December 2, 2003
Michael Totaro - Remastering Session

Auditioned for "Les Brown and Moe Green"

I remastered two of Michael Totaro's country tunes, #4 "Leave it Up to Love" and #14 "One Love" with Earle Mankey, at Earles studio.

Oh well, they really liked but chose someone else!

December 6 2003
Key Club

Malibu High School

10:00 a.m. to 4 p.m.

Fundraiser for families who lost their homes in the recent fires. Perfomances from Musicians, Artists, and Silent Auctions for donations to the cause, and of course, some media coverage.
Reunion
Please stay tuned.